This is a quick tip, on how to resolve the error message "The description for Event ID 1 from source msodbcsql13 cannot be found." when trying to start SQL Server Agent.
After you ensure that everything is OK with the service account running the SQL Server Agent service, and that the SQL Server service is started, the next thing you can check towards resolving this issue, is the below:
Go into your Windows "Add or remove programs", find the program list entry "Microsoft ODBC Driver 13 for SQL Server", click on the "Modify" button, click "Next", then click on the "Repair" option and follow the rest of the process.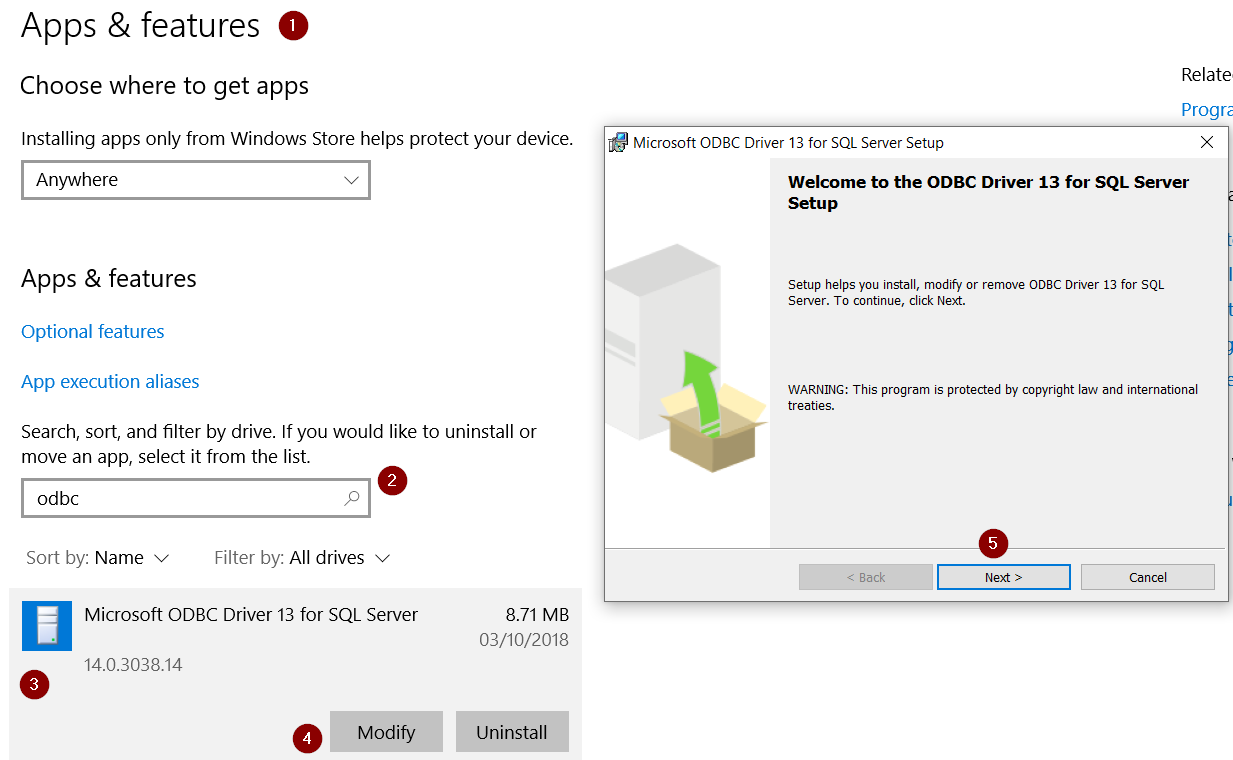 The reason that the above action will most probably help, is because msodbcsql13 actually references the Microsoft ODBC Driver 13 for SQL Server and the error message reports that there is something wrong with the driver.
Read also:
Learn Azure SQL Database Today!
Check my online course on Udemy titled "Introduction to Azure SQL Database" (discount included in link).
Learn all about Azure SQL Database and Azure SQL Server on Virtual Machines. Get started in no time via a comprehensive set of lectures and live demos.
Rate this article:





(1 votes, average: 5.00 out of 5)


Loading...
Reference: SQLNetHub.com (https://www.sqlnethub.com)
© SQLNetHub