This is a quick tip, on how to resolve the error message "The description for Event ID 1 from source msodbcsql13 cannot be found." when trying to start SQL Server Agent.
After you ensure that everything is OK with the service account running the SQL Server Agent service, and that the SQL Server service is started, the next thing you can check towards resolving this issue, is the below:
Go into your Windows "Add or remove programs", find the program list entry "Microsoft ODBC Driver 13 for SQL Server", click on the "Modify" button, click "Next", then click on the "Repair" option and follow the rest of the process.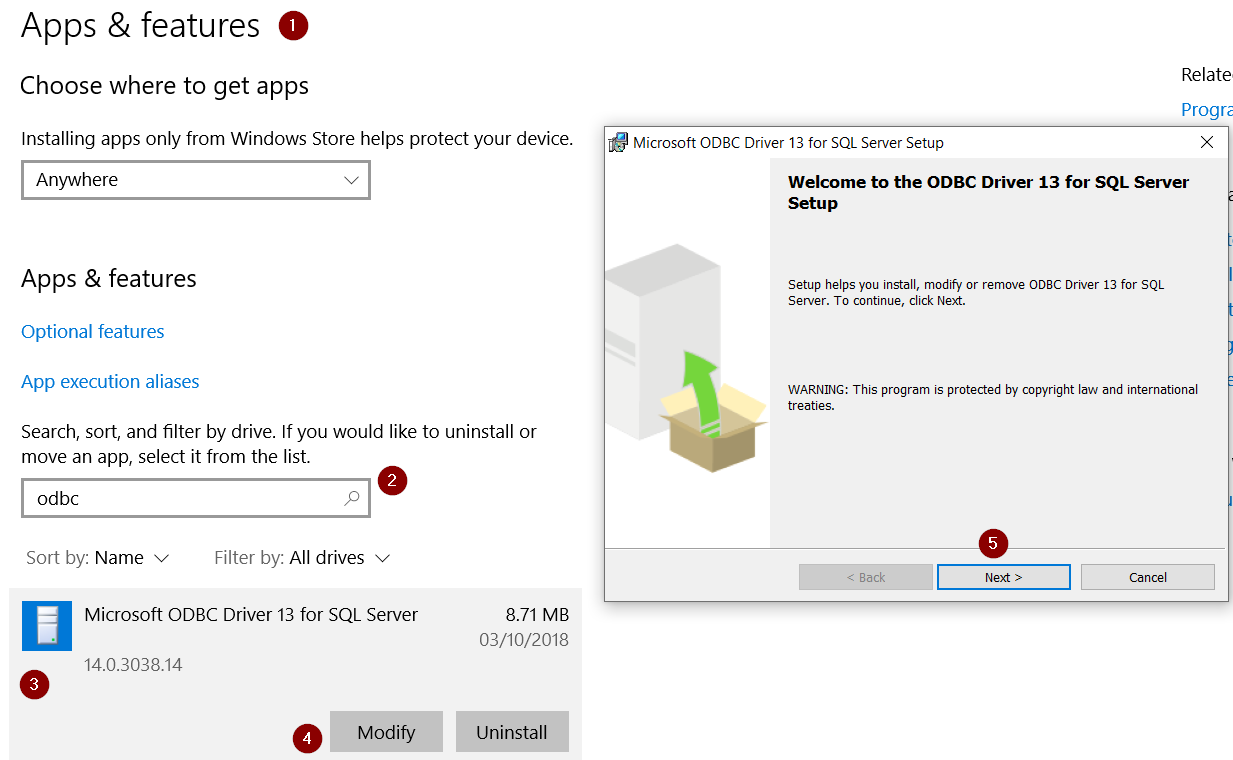 The reason that the above action will most probably help, is because msodbcsql13 actually references the Microsoft ODBC Driver 13 for SQL Server and the error message reports that there is something wrong with the driver.
Featured Online Courses:
Read also:
Learn How to Maintain Healthy SQL Server Instances and Databases!
Check our 6-hour online course on Udemy titled "Essential SQL Server Administration Tips" (special limited-time discount included in link).
Learn essential hands-on SQL Server Administration tips on SQL Server maintenance, security, performance, integration, error handling and more. Many live demonstrations and downloadable resources included!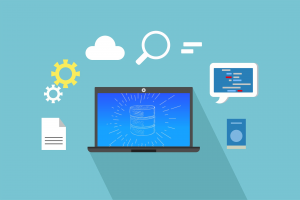 Rate this article:





(1 votes, average: 5.00 out of 5)


Loading...
Reference: SQLNetHub.com (https://www.sqlnethub.com)
© SQLNetHub
Artemakis Artemiou is a Senior SQL Server Architect, Author, and a 9 Times Microsoft Data Platform MVP (2009-2018). He has over 15 years of experience in the IT industry in various roles. Artemakis is the founder of SQLNetHub and TechHowTos.com. Artemakis is the creator of the well-known software tools Snippets Generator and DBA Security Advisor. Also, he is the author of many eBooks on SQL Server. Artemakis currently serves as the President of the Cyprus .NET User Group (CDNUG) and the International .NET Association Country Leader for Cyprus (INETA).