About our Software Solutions
We do not build tools. We build solutions. Solutions to your everyday data-related needs. Via our solutions, we help you have an richer experience with SQL Server and anything data-related. By using our software solutions, you can easily perform complex tasks faster and simpler.
Feel free to browse our rich collection of SQL Server and related data tools!
– The SQLNetHub Team
---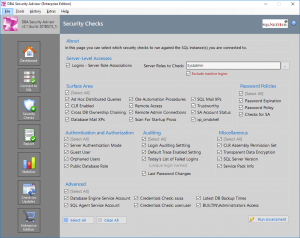 Easily secure your SQL Server instances against security risks and misconfigurations, based on a rich set of proven best practice checks.
---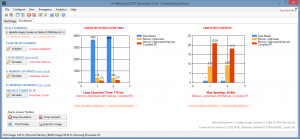 Easily benchmark SQL Server's In-Memory OLTP Engine against your own workload and get rich performance statistics, trend analysis, and more.
---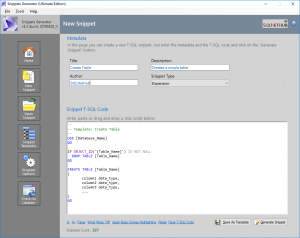 Snippets Generator allows the user to easily create/modify T-SQL snippets for SQL Server. You can create a snippet either from scratch or by using snippet templates.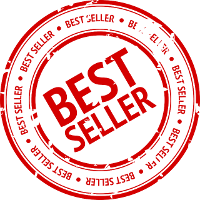 ---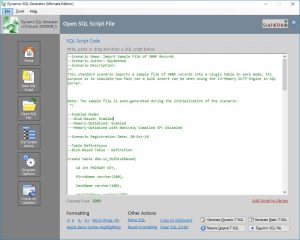 With Dynamic T-SQL Generator you can convert static T-SQL to dynamic and vice versa. Along with the main functionality of the tool, you can also parse T-SQL for syntax checking as well as perform other operations.
---
SQL Instance Info Finder enables the user to easily retrieve information about SQL Server instances. By just selecting the information to be retrieved, the program connects to the SQL Server instance with minimum privileges and retrieves the requested information.
---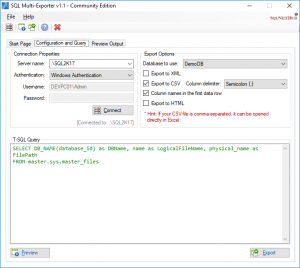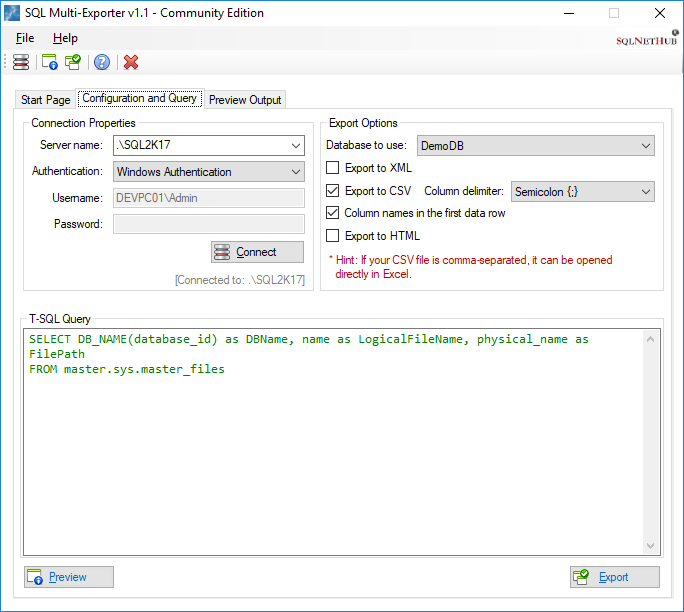 SQL Multi-Exporter allows the user to connect to a SQL Server instance and by issuing a query against a database, export the results to an XML, CSV or HTML file.
---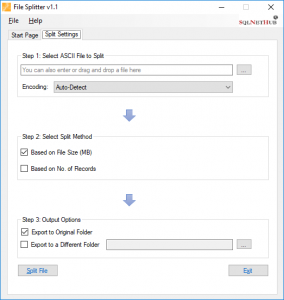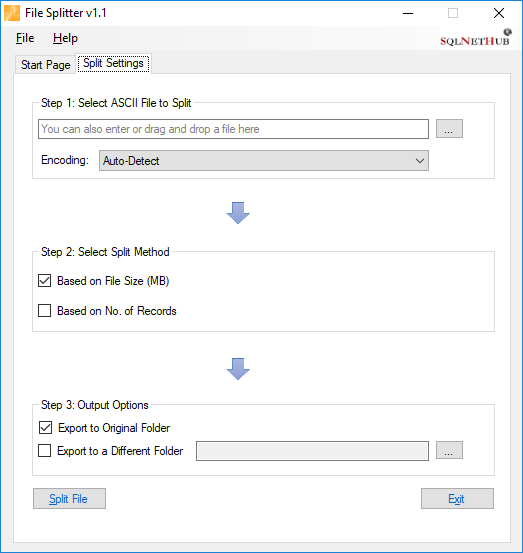 File Splitter is a tool that allows easily splitting ASCII files (i.e. txt & csv files) into smaller files along with maintaining readable each chunk file. The tool supports a large set of encodings.
---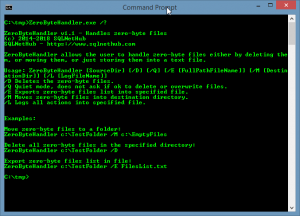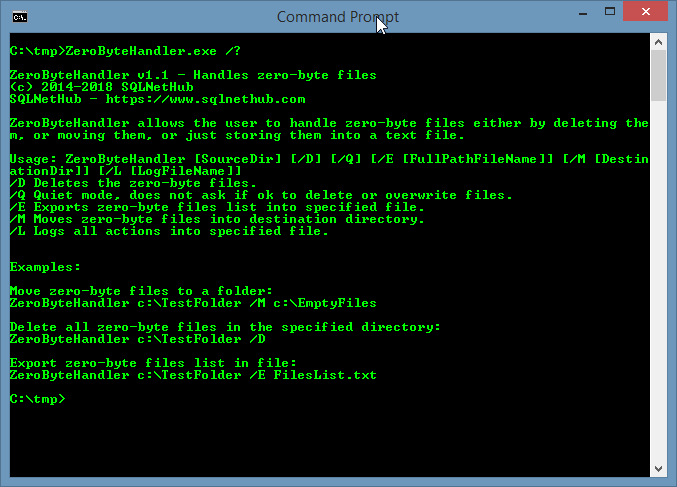 Zero Byte Handler is a command line tool that allows the user to easily handle the problem of empty files (also known as zero-byte files). It is very useful for automation scripts that have to do with the file-based workflows.