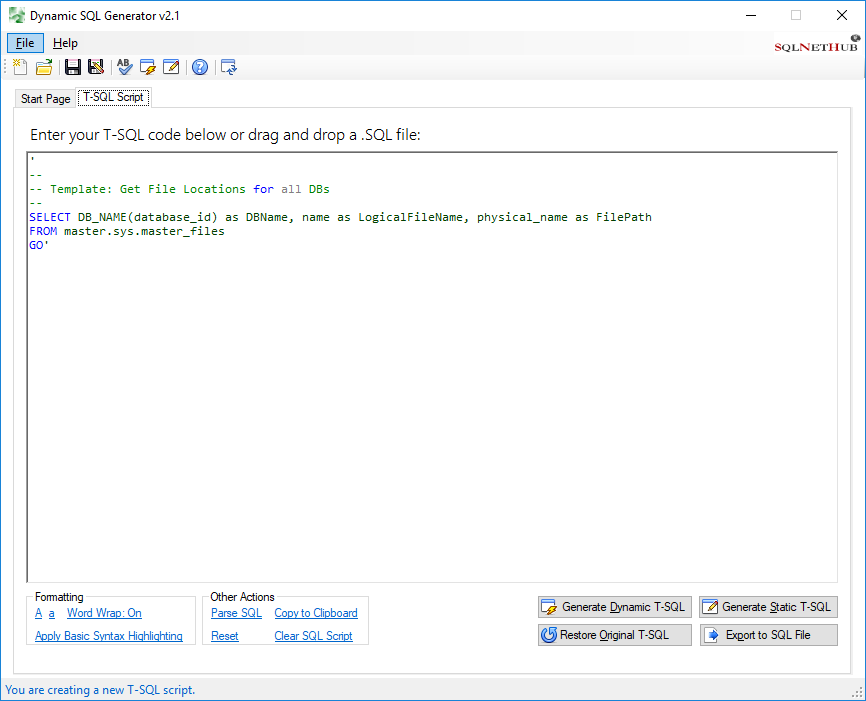 Convert Static T-SQL Code to Dynamic and Vice Versa
Our free Dynamic T-SQL Generator makes it easy for Database Developers to generate dynamic T-SQL scripts by converting a given static T-SQL script and vice versa.
List of Features
From Static to Dynamic T-SQL

Easily convert static T-SQL scripts to dynamic.

From Dynamic to Static T-SQL

Easily convert dynamic T-SQL scripts back to static.

Parse and Format T-SQL Scripts

Parsing and code formatting functionality is also available.

Export Functionality

You can export the T-SQL scripts to files.

Modify Existing SQL Files

You can now modify existing SQL files and convert their content to dynamic T-SQL code or vice versa.
---
Why we Built Dynamic SQL Generator
When you develop T-SQL logic, there are many times where you need to encapsulate T-SQL code within your code. For example you may want to build a parametric SQL statement that will be executed dynamically. We created Dynamic T-SQL Generator for this exact purpose. By using the tool you can convert static T-SQL to dynamic and vice versa. Furthermore, the tool provides a rich set of code formatting options.
---
What's New and System Requirements
Latest Version: 2.1
Version Information:
Release number: 2.1
Build number: 20180309_1
Release date: March 09, 2018
What's new:
GUI enhancements
Minor bug fixes
System Requirements:
---
Download Dynamic SQL Generator
Dynamic SQL Generator is a free tool, offered with respect to the worldwide SQL Server community.
Download Dynamic SQL Generator 2.1:

Dynamic SQL Generator Download

1.37 MB
Verify CAPTCHA to Download
* Dynamic SQL Generator, up to version 2.0 was released under the brand name "SQLArtBits".
---
Screenshots of Dynamic SQL Generator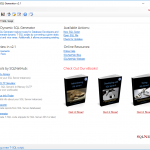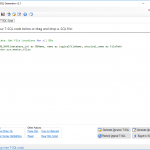 ---
Recommended eBooks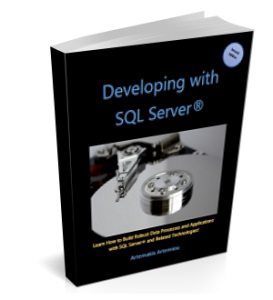 Title: Developing with SQL Server (Second Edition)
Author: Artemakis Artemiou, B.Sc., M.Sc., MCP, MCTS, MCITP, MVP
Learn how you can efficiently program in SQL Server. Learn about different T-SQL constructs and get useful T-SQL tips. Learn how you can work with unstructured data, data access and more.
Price: $39.99
---
Other Recommended Software Tools
---
Rate this tool:





(No Ratings Yet)


Loading...