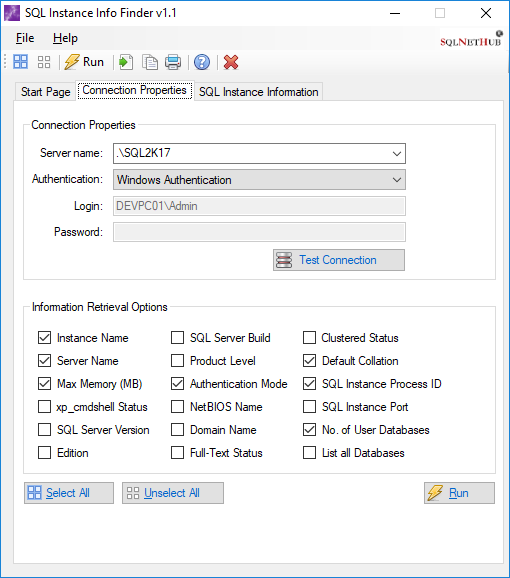 Easily retrieve information about your SQL Server instances
Our free SQL Instance Info Finder enables the user to easily retrieve information about SQL Server instances. By just selecting the information to be retrieved, the program connects to the SQL Server instance with minimum privileges and retrieves the requested information.


Download SQL Instance Info Finder
---
SQL Instance Info Finder's Key Features
Retrieve Useful Information about your SQL Server Instance with a Single Click

You just select the info you want to be retrieved and you directly get a report.
Rich Set of Info Retrieval Options

SQL Instance Info Finder provides a rich set of information retrieval options in order to enable you retrieve comprehensive information about your SQL Server instances.
Download SQL Instance Info Finder


---
Why we Built SQL Instance Info Finder and How Can it Help You?
There are times where you want to quickly retrieve information about a SQL Server instance without having to connect with SQL Server Management Studio (SSMS) and retrieve this information with T-SQL queries. We created SQL Instance Info Finder for this exact purpose. You can retrieve useful information such as SQL Server version, build, edition, service pack and much more, and you can export this information to a text file or directly print it.
---
What's New and System Requirements
Latest Version: 1.1
Version Information:
Release number: 1.1
Build number: 20180217_1
Release date: March 08, 2018
What's new:
GUI enhancements
Minor bug fixes
New info retrieval options
System Requirements:
Supported SQL Server versions: 2005 or later
---
Download 
SQL Instance Info Finder
SQL Instance Info Finder is a free tool, offered with respect to the worldwide SQL Server community.
Download SQL Instance Info Finder 1.1:
* SQL Instance Info Finder, up to version 1.0 was released under the brand name "SQLArtBits".
[mailerlite_form form_id=7]
---
Screenshots of SQL Instance Info Finder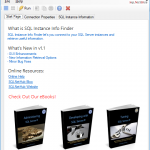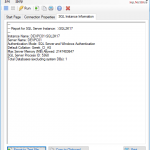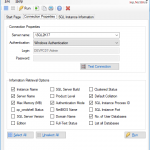 ---
Recommended eBooks with Relevant Knowledge Offerings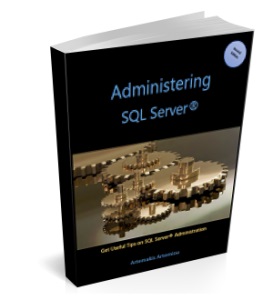 Title: Administering SQL Server (Second Edition)
Author: Artemakis Artemiou, B.Sc., M.Sc., MCP, MCTS, MCITP, MVP
Learn how to effectively administer your SQL Server databases. Learn about maintenance, security, integration, error handling and more.
Price: $39.99
---
Other Recommended Software Tools
---
Rate this tool:





(1 votes, average: 5.00 out of 5)


Loading...