Data Science is one of the hottest topics in Information Technology. Data Science, combined with Machine Learning and Artificial Intelligence (AI), are already heavily used by many organizations, in order to analyze large sets of structured and unstructured data, also known as Big Data, and transform this data into knowledge and useful information. All that, based on data classification, model creation and training, and finally model scoring, also known as predictions generation. In this short but straight to the point article, we will be answering the question: What is Data Science?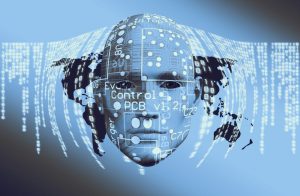 A Technology Field which Combines Many Skills
Data Science, is a Technology field which combines many skills such as: Algorithms and Programming, Mathematics and Statistics for extracting knowledge and patterns from raw data, Databases, etc.
In Data Science, all the above, can be applied against not only structured, but also unstructured data.
Note that, many organizations already trust Data Science for helping them becoming more efficient and get useful insights about their data and business.
Examples of Data Science
Among other, examples of where Data Science is used are:
Spam Filters
Healthcare research for predicting diseases
Recommendations in eCommerce systems
Online fraud detection
Speech recognition
…and much more
Get Started with Data Science: Enroll to the Course!
We have recently released a new online course, titled "Introduction to SQL Server Machine Learning Services Services".
This is an absolute beginners course, via which, you will learn what Data Science and Machine Learning are and learn how to do Data Science using the powerful SQL Server Machine Learning Services. To this end, you will learn how to execute Python and R scripts via SQL Server, as well as, how to classify data, create and train a model and finally use that model for generating predictions.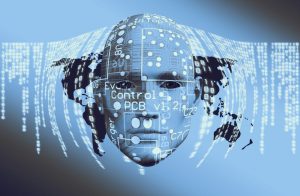 Enroll to the course today, get lifetime access, and get practical guides and how to's for easily starting with Data Science and SQL Server Machine Learning Services!
Watch a Free Lesson from the Course: What is Data Science
Featured Online Courses:
Check our other Articles:
Rate this article:





(3 votes, average: 5.00 out of 5)


Loading...
Reference: SQLNetHub.com (https://www.sqlnethub.com)
© SQLNetHub
Artemakis Artemiou is a Senior SQL Server Architect, Author, a 9 Times Microsoft Data Platform MVP (2009-2018). He has over 15 years of experience in the IT industry in various roles. Artemakis is the founder of SQLNetHub and TechHowTos.com. Artemakis is the creator of the well-known software tools Snippets Generator and DBA Security Advisor. Also, he is the author of many eBooks on SQL Server. Artemakis currently serves as the President of the Cyprus .NET User Group (CDNUG) and the International .NET Association Country Leader for Cyprus (INETA). Moreover, Artemakis teaches on Udemy, you can check his courses here.