[Update: SQLArtBits is Now SQLNetHub]
You can find the latest version of DBA Security Advisor here.
---
After almost two years of heavy development and extensive testing, in three days, on June 28 2016, I will be releasing my brand new software tool for SQL Server.
The name of the tool is 'DBA Security Advisor' and as the name implies, it is a database security tool. DBA Security Advisor assesses SQL Server instances against a rich set of security checks and provides recommendations along with remediation scripts and methods, all based on proven security best practices for SQL Server.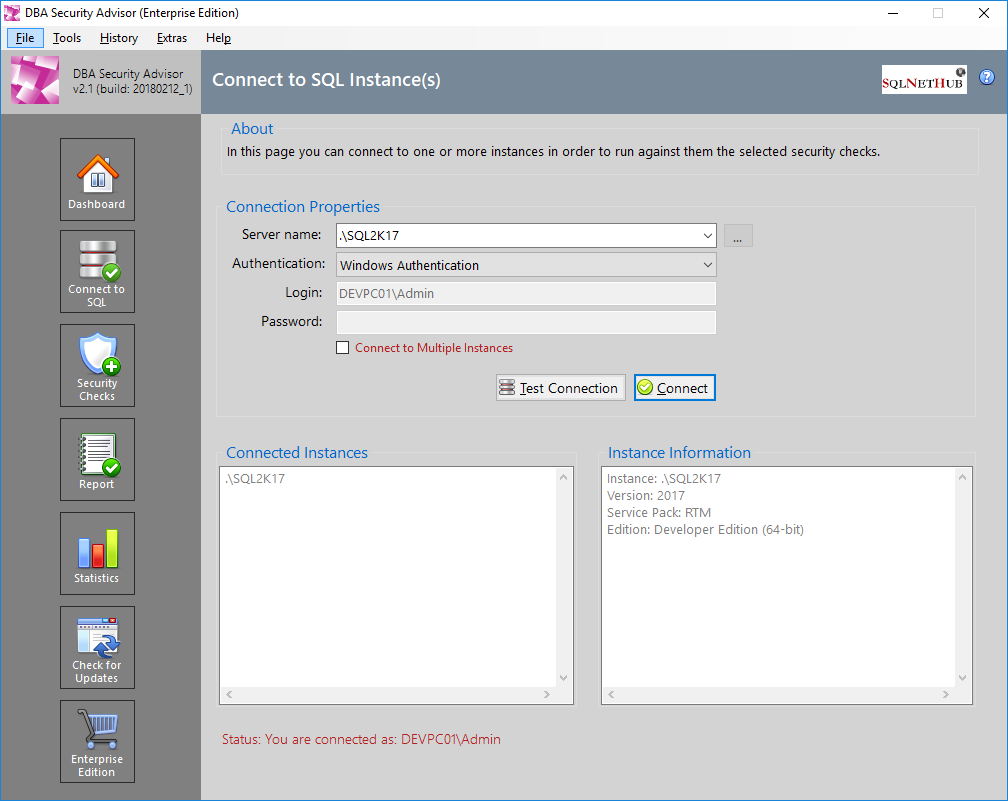 (Figure 1: Connecting to Multiple SQL Server Instances.)
DBA Security Advisor comes in two editions: (i) The free 14-day trial version with limited security checks and functionality, and (ii) The Enterprise Edition with requires a license and where all security checks and features are available. You can check the features of each edition here.
DBA Security Advisor provides a variety of security checks in order to enable the DBA to perform a rich assessment of the SQL Server instance or instances and get meaningful insights about their configuration from the security perspective.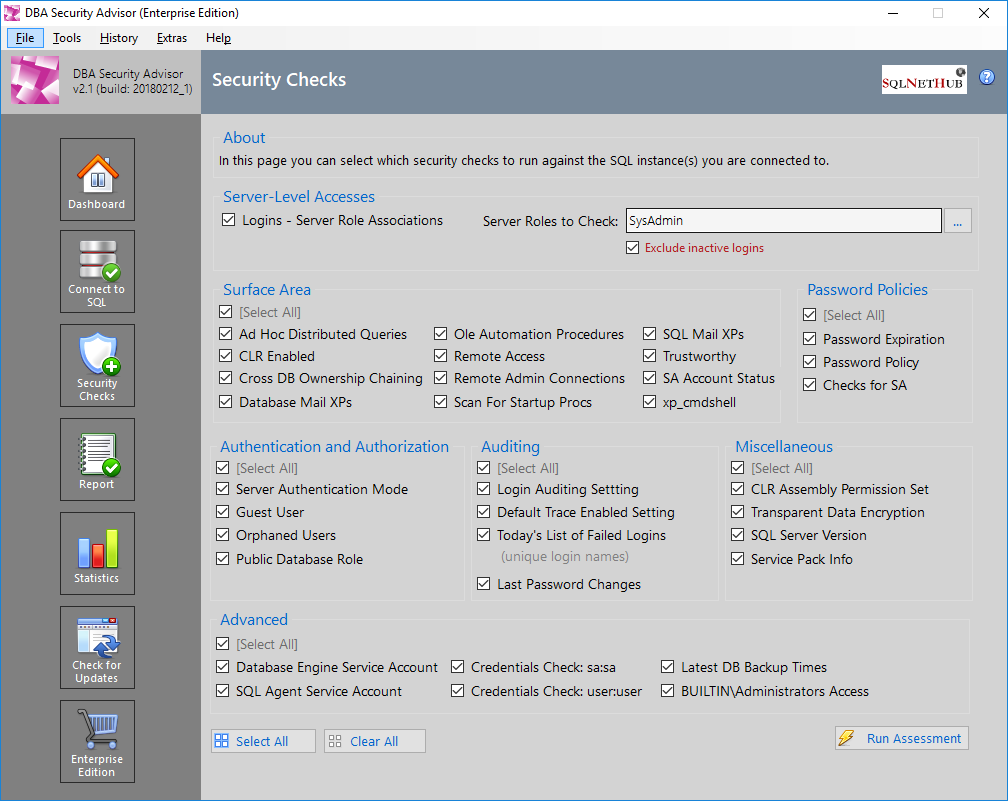 (Figure 2: Available Security Checks in Enterprise Edition)
After the assessment is completed, DBA Security Advisor generates a comprehensive report with the results of the assessment and other important information. Also, in the Enterprise Edition of the tool, you can get recommendations and remediation scripts and methods.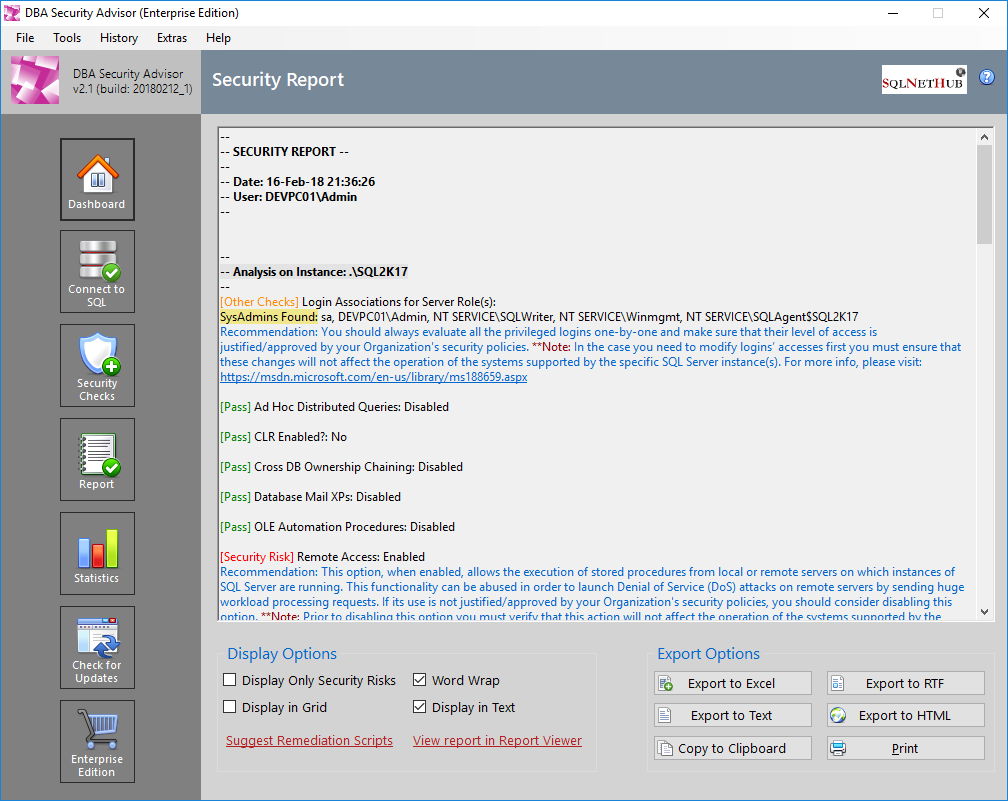 (Figure 3: Embedded Report Viewer.)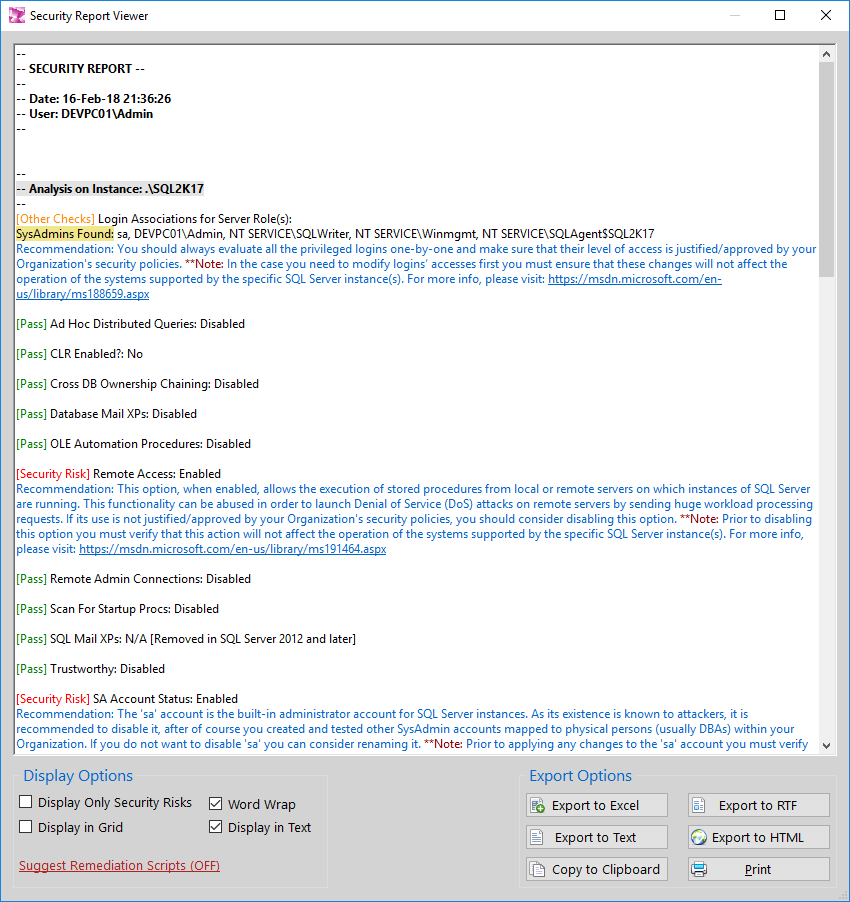 (Figure 4: Standalone Security Report Viewer).
Note: DBA Security Advisor supports SQL Server 2005 or later. 
For more information, you can visit the DBA Security Advisor's product page.
Feel free to register to our  newsletter and stay up to date with the latest news about this remarkable software product and our other products.
Featured Online Courses
Other SQL Server Security-Related Articles:
Check Also:
Check our latest software releases!

Easily generate snippets with Snippets Generator!

Secure your databases using DBA Security Advisor!

Convert static T-SQL to dynamic and vice versa with Dynamic SQL Generator.
Rate this article:





(No Ratings Yet)


Loading... 

Reference: SQLNetHub.com (https://www.sqlnethub.com)
© SQLNetHub
Artemakis Artemiou is a Senior SQL Server Architect, Author, a 9 Times Microsoft Data Platform MVP (2009-2018) and a Udemy Instructor. He has over 15 years of experience in the IT industry in various roles. Artemakis is the founder of SQLNetHub and TechHowTos.com. Artemakis is the creator of the well-known software tools Snippets Generator and DBA Security Advisor. Also, he is the author of many eBooks on SQL Server. Artemakis currently serves as the President of the Cyprus .NET User Group (CDNUG) and the International .NET Association Country Leader for Cyprus (INETA). Moreover, Artemakis teaches on Udemy, you can check his courses here.