About the Windows Internal Database
The Windows Internal Database is a special variant of Microsoft SQL Server 2005 Express. It is included with Windows Server 2008, Windows Server Update Services (WSUS), Windows SharePoint Services (WSS) and other Windows Server tools. It is also referenced as SQL Server 2005 Embedded Edition (SSEE).
Characteristics of the Windows Internal Database
The Windows Internal Database is used by Active Directory, WSS, WSUS and other Windows Server services as their data storage. Some of its main characteristics are:
It cannot be used as a regular SQL Server instance as it is intended to be only used by Windows Services/Programs.
It cannot be removed by using the "Add or Remove Programs" tool because it does not appear in the list of currently installed programs (more info here).

Note that it is not recommended to uninstall SSEE as it might affect the operation of Windows Services that use it.

It only supports Windows Authentication.
You can only connect to the instance using Named Pipes.
How to Access the Windows Internal Database
In some cases where you might need to access this special instance of SQL Server (i.e. for reducing the transaction log size of a database) you must use the Named Pipes protocol for doing so. Named Pipes can be enabled from Network Configuration in SQL Server Configuration Manager.
First of all you will need to install SQL Server 2005 Express Edition Management Studio (link).
Then you will need to use the following connection properties:
Server Type:

Database Engine

Server Name:

\.pipeMSSQL$MICROSOFT##SSEEsqlquery

Authentication:

Windows Authentication
You have to be careful when accessing the Windows Internal Database as many Windows Services depend on it.
---
Learn more tips like this! Get the online course!
Check our online course titled "Essential SQL Server Administration Tips" (special limited-time discount included in link).
Learn essential hands-on SQL Server Administration tips on SQL Server maintenance, security, performance, integration, error handling and more. Many live demonstrations and downloadable resources included!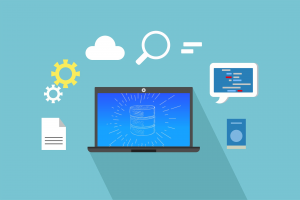 ---
Subscribe to our newsletter and stay up to date!

Check out our latest software releases!

Check out Artemakis's eBooks!
Rate this article:





(No Ratings Yet)


Loading...
Reference: SQLNetHub.com (https://www.sqlnethub.com)
© SQLNetHub
Artemakis Artemiou is a Senior SQL Server Architect, Author, and a 9 Times Microsoft Data Platform MVP (2009-2018). He has over 15 years of experience in the IT industry in various roles. Artemakis is the founder of SQLNetHub and TechHowTos.com. Artemakis is the creator of the well-known software tools Snippets Generator and DBA Security Advisor. Also, he is the author of many eBooks on SQL Server. Artemakis currently serves as the President of the Cyprus .NET User Group (CDNUG) and the International .NET Association Country Leader for Cyprus (INETA).