[Update: SQLArtBits is Now SQLNetHub!]
You can find the latest version of DBA Security Advisor here.
---
On April 5 2017, SQLArtBits releases DBA Security Advisor v2.0.
This article gives a sneak peek of the upcoming new release of DBA Security Advisor v2.0.
DBA Security Advisor is a powerful tool developed by SQLArtBits that allows Database Administrators (DBAs) to run comprehensive security assessments against multiple SQL Server instances, using a rich set of security risks.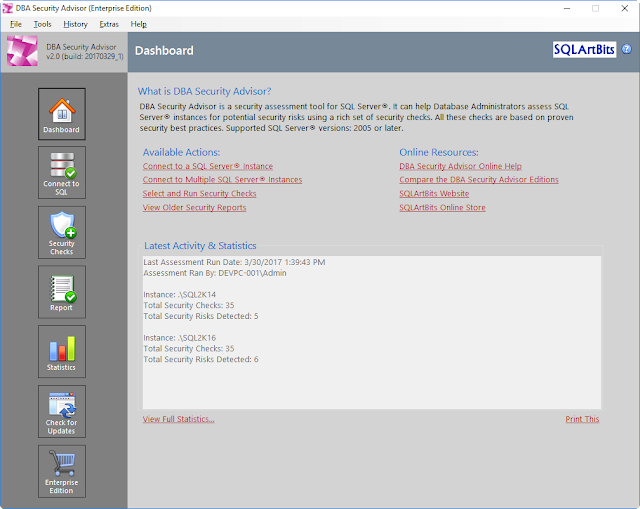 Along with the generated reports, DBA Security Advisor provides recommendations for the detected security risks, as well as remediation T-SQL scripts. The recommendation engine of DBA Security Advisor is very powerful as it provides comprehensive explanations for the detected security risks, as well as references to official SQL Server documentation.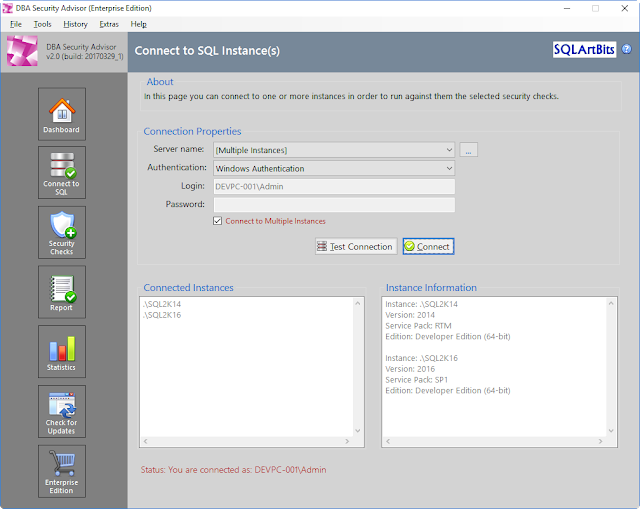 Besides its use as a SQL Server security auditing tool, DBA Security Advisor can be also used as a SQL Server administration tool. With DBA Security Advisor you can check things like the service pack level, latest database backup times, service accounts, and much more for all the connected SQL Server instances. This can help the DBAs, especially in enterprise environments, to monitor and administer multiple SQL Server instances much easier.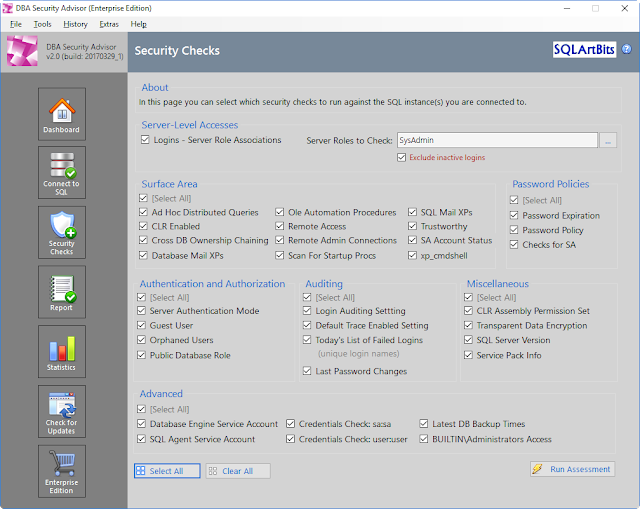 What's new in DBA Security Advisor v2.0:
New, more user-friendly Graphical User Interface (GUI)
Security check enhancements
Improved performance
Bug fixes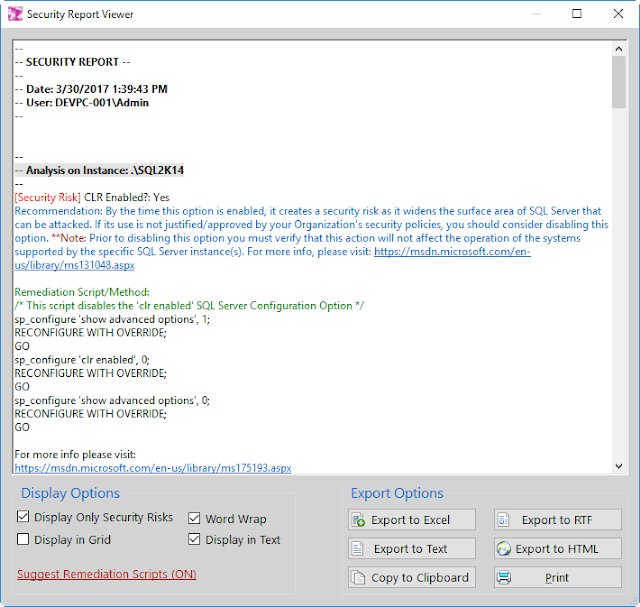 Subscribe to our newsletter and stay up to date!

Check out our latest software releases!

Check out our eBooks!
Rate this article:





(No Ratings Yet)


Loading...
Reference: SQLNetHub.com (https://www.sqlnethub.com)
© SQLNetHub
Artemakis Artemiou is a Senior SQL Server Architect, Author, a 9 Times Microsoft Data Platform MVP (2009-2018). He has over 15 years of experience in the IT industry in various roles. Artemakis is the founder of SQLNetHub and TechHowTos.com. Artemakis is the creator of the well-known software tools Snippets Generator and DBA Security Advisor. Also, he is the author of many eBooks on SQL Server. Artemakis currently serves as the President of the Cyprus .NET User Group (CDNUG) and the International .NET Association Country Leader for Cyprus (INETA). Moreover, Artemakis teaches on Udemy, you can check his courses here.