This short post, discusses about SQL Server 2008 Feature Pack, what it is and what functionality it offers.
SQL Server 2008 is undoubtedly an extremely powerful Relational Database Management System. It comes with many new features that increase the database developer's productivity and make the life of the DBA easier.
In September 2008, Microsoft has published the SQL Server 2008 Feature Pack, which includes various stand-alone install packages which provide additional value for SQL Server 2008. Here's the list of features/packages:
Microsoft SQL Server 2008 Analysis Services 10.0 OLE DB Provider
Microsoft SQL Server 2005 Backward Compatibility Components
Microsoft SQL Server 2008 Command Line Utilities
SQL Server Compact 3.5 SP1
Microsoft SQL Server 2008 Data Mining Add-ins for Microsoft Office 2007
Microsoft SQL Server 2005 Driver for PHP
Microsoft Core XML Services (MSXML) 6.0
Microsoft SQL Server 2005 JDBC Driver 1.2
Microsoft SQL Server 2008 Management Objects
Microsoft OLEDB Provider for DB2
SQL Server Remote Blob Store
Microsoft SQL Server 2008 Native Client
Microsoft SQL Server 2008 Policies
Microsoft SQL Server 2008 Reporting Services Add-in for Microsoft SharePoint Technologies
Microsoft SQL Server System CLR Types
Microsoft Sync Framework
Microsoft SQL Server 2008 Upgrade Advisor
You can download the corresponding packages from this link.
---
Strengthen your SQL Server Administration Skills – Enroll to our Online Course!
Check our online course on Udemy titled "Essential SQL Server Administration Tips"
(special limited-time discount included in link).
Via the course, you will learn essential hands-on SQL Server Administration tips on SQL Server maintenance, security, performance, integration, error handling and more. Many live demonstrations and downloadable resources included!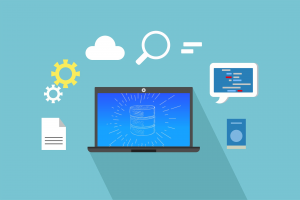 ---
Featured Online Courses:
Read Also:
Subscribe to our newsletter and stay up to date!

Subscribe to our YouTube channel (SQLNetHub TV)

Easily generate snippets with Snippets Generator!

Secure your databases using DBA Security Advisor!

Generate dynamic T-SQL scripts with Dynamic SQL Generator!

Check our latest software releases!

Check our eBooks!
Rate this article:





(No Ratings Yet)


Loading...
Reference: SQLNetHub.com (https://www.sqlnethub.com)
© SQLNetHub
Artemakis Artemiou is a Senior SQL Server Architect, Author, a 9 Times Microsoft Data Platform MVP (2009-2018) and a Udemy Instructor. He has over 15 years of experience in the IT industry in various roles. Artemakis is the founder of SQLNetHub and TechHowTos.com. Artemakis is the creator of the well-known software tools Snippets Generator and DBA Security Advisor. Also, he is the author of many eBooks on SQL Server. Artemakis currently serves as the President of the Cyprus .NET User Group (CDNUG) and the International .NET Association Country Leader for Cyprus (INETA). Moreover, Artemakis teaches on Udemy, you can check his courses here.