Do you like "walking on clouds"? Heard of Azure but not quite sure what it is and what its capabilities are? Join us at CDNUG on Wednesday May 22 2013 and learn more about Windows Azure and its services offered for the developer!
Code on premises, deploy on the cloud and many more are the demos that you are going to see live!
The event will take place at the local Microsoft Cyprus Office but it will be also streamed live!
So if it happens and you are in Cyprus during these days, feel free to pass by the local Microsoft Office and attend the event! If not, you can always watch it live online via Live Meeting!
Event Details
Topic 1: Windows Azure for Developers
Speaker: Valentinos Georgiades
Topic 2: Windows Azure SQL Database Overview
Speaker: Artemakis Artemiou (yep, that's me 🙂
Date: Wednesday, May 22nd, 2013
Time: 18:00 – 20:00 (Local CY Time – Time Zone Converter)
Duration: 2 Hours
Place: Microsoft Cyprus Office
Registration
Please register here: http://goo.gl/5wAOY
Live Meeting Link and Details
Attendee URL: https://www.livemeeting.com/cc/mvp/join?id=WN4DCQ&role=attend
Meeting ID: WN4DCQ
Subject: CDNUG Event – May 22 2013 – Windows Azure / SQL Database
Start Time: Wednesday, May 22, 2013 6:00 PM EEST
End Time: Wednesday, May 22, 2013 8:00 PM EEST
See you at the event, physically or virtually! 🙂
---
Upgrade your Tech Skills – Learn all about Azure SQL Database
Enroll to our online course on Udemy titled "Introduction to Azure SQL Database for Beginners" and get lifetime access to high-quality lessons and hands-on guides about all aspects of Azure SQL Database.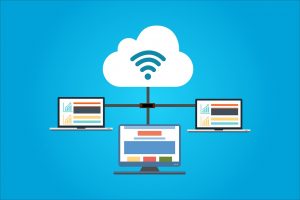 Enroll Now with Discount!
Featured Online Courses:
Read Also:
Subscribe to our newsletter and stay up to date!

Subscribe to our YouTube channel (SQLNetHubTV)!

Like our Facebook Page!

Check our SQL Server Administration articles.

Check out our latest software releases!

Check our eBooks!
Rate this article:





(1 votes, average: 5.00 out of 5)


Loading...
Reference: SQLNetHub.com (https://www.sqlnethub.com)
© SQLNetHub
Artemakis Artemiou is a Senior SQL Server Architect, Author, a 9 Times Microsoft Data Platform MVP (2009-2018). He has over 15 years of experience in the IT industry in various roles. Artemakis is the founder of SQLNetHub and TechHowTos.com. Artemakis is the creator of the well-known software tools Snippets Generator and DBA Security Advisor. Also, he is the author of many eBooks on SQL Server. Artemakis currently serves as the President of the Cyprus .NET User Group (CDNUG) and the International .NET Association Country Leader for Cyprus (INETA). Moreover, Artemakis teaches on Udemy, you can check his courses here.