Hi friends all around the world!
Another year has gone by, incredibly fast, filled with many challenges, lots of creativity and much more!
In a few hours, we are about to enter not only year 2020, but a whole new decade!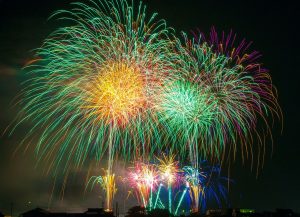 I would like to personally thank you for choosing SQLNetHub as your source of technical knowledge and high-quality software tools.
Via our online courses, articles, eBooks, free online services, video tutorials on SQLNetHub TV and my personal YouTube channel, we anticipate that we managed to be a significant part of your learning journey.
Moreover, we hope that with our software tools, we helped you boost your productivity when working with SQL Server and related data technologies.
The new year 2020 and the new decade, are coming soon, in a few hours, with new challenges, many of them in technology.
SQLNetHub will be again a major player in this journey in the new decade, by providing high quality online learning and software tools, that will help you embrace data technology faster, easier and more efficiently!
Wishes for a wonderful Happy New Year 2020!
Cheers,
Artemakis
Founder of SQLNetHub
Check Our Online Courses:
Rate this article:





(1 votes, average: 5.00 out of 5)


Loading...
Reference: SQLNetHub.com (https://www.sqlnethub.com)
© SQLNetHub
Artemakis Artemiou is a Senior SQL Server Architect, Author, and a 9 Times Microsoft Data Platform MVP (2009-2018). He has over 15 years of experience in the IT industry in various roles. Artemakis is the founder of SQLNetHub and TechHowTos.com. Artemakis is the creator of the well-known software tools Snippets Generator and DBA Security Advisor. Also, he is the author of many eBooks on SQL Server. Artemakis currently serves as the President of the Cyprus .NET User Group (CDNUG) and the International .NET Association Country Leader for Cyprus (INETA).