After two years of heavy development, my tool "In-Memory OLTP Simulator" is finally out!
In-Memory OLTP Simulator enables the IT Professional and Developer to easily test the powerful In-Memory OLTP Engine of SQL Server 2014® (or later) with different simulations and against different workloads. In the Ultimate Edition of the tool, among other, the user can load data from different sources (i.e. data from Production databases using Linked Servers) into the Simulator's database, simulate real-life scenarios with the use of custom scenarios as well as get in-depth analytics.
[Update 2020]: For the latest version of In-Memory OLTP Simulator, please visit the product's page.

Video Introduction:
For a short introduction, please watch the video below:
Available Editions
Trial Version: This is the free 14-day trial version of the tool where basic functionality is enabled.
Ultimate Edition: This edition contains all the basic functionality plus the ability to create/modify and import/export custom scenarios as well as have access to more analytics. The Ultimate Edition of In-Memory OLTP Simulator can be very useful for organizations or individuals that want to create custom scenarios and simulate real Production data and processes with using In-Memory Optimization in SQL Server. The Ultimate Edition requires a license to be purchased.
Enroll to the Online Course!
Enroll to our online course titled  "Boost SQL Server Database Performance with In-Memory OLTP" and learn how to Harness the Power of SQL Server's In-Memory Optimization and Boost the Performance of your Data Processes!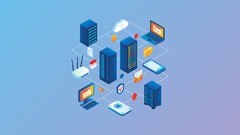 Featured Online Courses:
Check our other related SQL Server Performance articles.

Subscribe to our newsletter and stay up to date!

Check out our latest software releases!

Check out Artemakis's eBooks!
Rate this article:





(1 votes, average: 5.00 out of 5)


Loading...
Reference: SQLNetHub.com (https://www.sqlnethub.com)
© SQLNetHub
Artemakis Artemiou is a Senior SQL Server Architect, Author, a 9 Times Microsoft Data Platform MVP (2009-2018) and a Udemy Instructor. He has over 15 years of experience in the IT industry in various roles. Artemakis is the founder of SQLNetHub and TechHowTos.com. Artemakis is the creator of the well-known software tools Snippets Generator and DBA Security Advisor. Also, he is the author of many eBooks on SQL Server. Artemakis currently serves as the President of the Cyprus .NET User Group (CDNUG) and the International .NET Association Country Leader for Cyprus (INETA). Moreover, Artemakis teaches on Udemy, you can check his courses here.