I have recently experienced an issue which had to do with a third-party application that was trying to retrieve some meta information from a specific SQL Server Instance. It was actually trying to retrieve the names of all the databases contained within that instance. However it was returning the following error message (app code excluded): […….] Received the following from the MS SQL server: Could not load file or assembly 'Microsoft.SqlServer.Smo, Version=10.0.0.0, Culture=neutral, PublicKeyToken=89845dcd8080cc91' or one of its dependencies. The system cannot find the file specified.
SMO stands for Shared Management Objects and it is basically an API that can be used by third-party applications for programmatically managing all aspects of SQL Server.
As the above message was quite explanatory, I directly checked the Global Assembly Cache (GAC) under "c:\windows\assembly" to see if the assembly (DLL) was listed there. Guess what? It was not!
---
Strengthen your SQL Server Administration Skills – Enroll to our Online Course!

Check our online course on Udemy titled "Essential SQL Server Administration Tips"
(special limited-time discount included in link).

Via the course, you will learn essential hands-on SQL Server Administration tips on SQL Server maintenance, security, performance, integration, error handling and more. Many live demonstrations and downloadable resources included!

(

Lifetime Access

/ Live Demos / Downloadable Resources and more!)
---
In such cases you have two options:
1. Run the installer that registers the missing assemblies to the GAC, or
2. Use Gacutil.exe to manually register the assembly after you get the relevant dll.
As I did not have much time, I prefered downloading and running the SMO installer 🙂
From the error description, version 10.0.0.0 of SMO is the SQL Server 2008 version so I just had to download the proper package and install it.
The package can be found in Microsoft SQL Server 2008 R2 Shared Management Objects. You can
download
it
here
.After visiting the above
link
, look for "Microsoft SQL Server 2008 R2 Shared Management Objects". The available packages are the following:
– X86 Package (SharedManagementObjects.msi)
– X64 Package (SharedManagementObjects.msi)
– IA64 Package (SharedManagementObjects.msi)I downloaded and installed the proper package, verified that the assembly was registered in GAC, and tried again! The application worked, successfully listing the names of the databases in the instance!Hope this helps!
Featured Online Courses:
Read Also
Feel free to check our other relevant articles on SQL Server troubleshooting:
Featured Database Productivity Tools
Snippets Generator: Create and modify T-SQL snippets for use in SQL Management Studio, fast, easy and efficiently.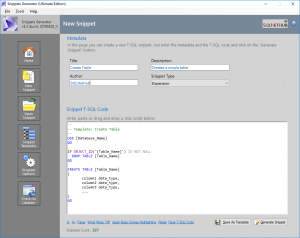 Dynamic SQL Generator: Convert static T-SQL code to dynamic and vice versa, easily and fast.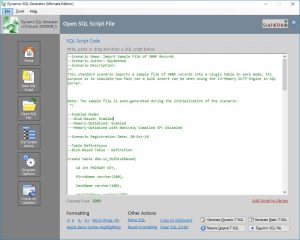 Subscribe to our newsletter and stay up to date!

Subscribe to our YouTube channel (SQLNetHub TV)

Easily generate snippets with Snippets Generator!

Secure your databases using DBA Security Advisor!

Generate dynamic T-SQL scripts with Dynamic SQL Generator!

Check our latest software releases!

Check our eBooks!
Rate this article:





(2 votes, average: 5.00 out of 5)


Loading...
Reference: SQLNetHub.com (https://www.sqlnethub.com)
© SQLNetHub
Artemakis Artemiou is a Senior Database and Software Architect, Certified Database, Cloud and AI professional, Author, a 9 Times Microsoft Data Platform MVP (2009-2018). He has over 20 years of experience in the IT industry in various roles. Artemakis is the founder of SQLNetHub. Artemakis is the creator of the well-known software tools Snippets Generator and DBA Security Advisor. Also, he is the author of many eBooks on SQL Server. Moreover, Artemakis teaches on Udemy, you can check his courses here.