In this article, we will be discussing about the following error message: SQL Server 2008 R2 Service Pack Installation Fails – Element not found. (Exception from HRESULT: 0x80070490).
About the Above Exception/Error Message
In case you are trying to install a SQL Server 2008 R2 service pack in a clustered SQL Server environment, under certain circumstances, the installation might fail along with reporting something similar to the below:
Final result: The patch installer has failed to update the shared features. To determine the reason for failure, review the log files.
Exit code (Decimal): -568706566
Exit facility code: 1562
Exit error code: 14842
Exit message: Element not found. (Exception from HRESULT: 0x80070490)
Start time: …..
End time: …..
Requested action: Patch
How to Easily Resolve the Issue
The first thing you can do, in order to easily resolve this error, is to check if there are any disks in the cluster that are offline. If this is the case, you need to bring the disks back online prior to trying again.
As a side note, for the recommended practice of patching clustered SQL Server instances you can read this article.
---
Strengthen your SQL Server Administration Skills – Enroll to our Online Course!

Check our online course on Udemy titled "Essential SQL Server Administration Tips"
(special limited-time discount included in link).

Via the course, you will learn essential hands-on SQL Server Administration tips on SQL Server maintenance, security, performance, integration, error handling and more. Many live demonstrations and downloadable resources included!

(

Lifetime Access

/ Live Demos / Downloadable Resources and more!)
---
Featured Online Courses:
Read Also:
Feel free to check our other relevant articles on SQL Server troubleshooting:
Featured Database Productivity Tools
Snippets Generator: Create and modify T-SQL snippets for use in SQL Management Studio, fast, easy and efficiently.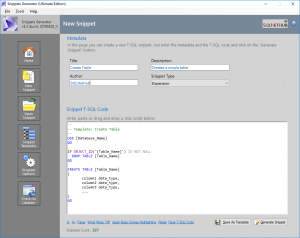 Dynamic SQL Generator: Convert static T-SQL code to dynamic and vice versa, easily and fast.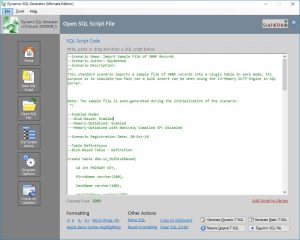 Rate this article:





(2 votes, average: 5.00 out of 5)


Loading...
Reference: SQLNetHub.com (https://www.sqlnethub.com)
© SQLNetHub
Artemakis Artemiou is a Senior Database and Software Architect, Certified Database, Cloud and AI professional, Author, a 9 Times Microsoft Data Platform MVP (2009-2018). He has over 20 years of experience in the IT industry in various roles. Artemakis is the founder of SQLNetHub. Artemakis is the creator of the well-known software tools Snippets Generator and DBA Security Advisor. Also, he is the author of many eBooks on SQL Server. Moreover, Artemakis teaches on Udemy, you can check his courses here.