We have some amazing news about Snippets Generator!
We are proudly announcing the general availability of Snippets Generator v3.3!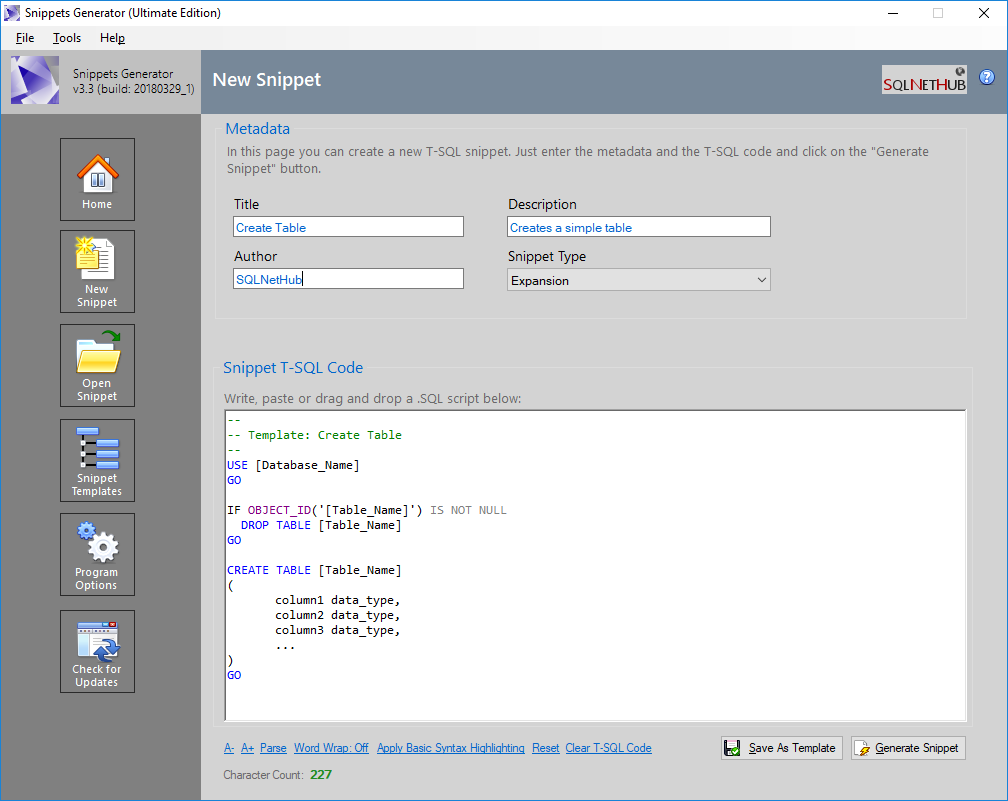 With an a brand new, intuitive GUI, Snippets Generator helps you to easily create T-SQL code snippets for use in SQL Server Management Studio (SSMS).
Moreover, you can edit existing T-SQL code snippet files.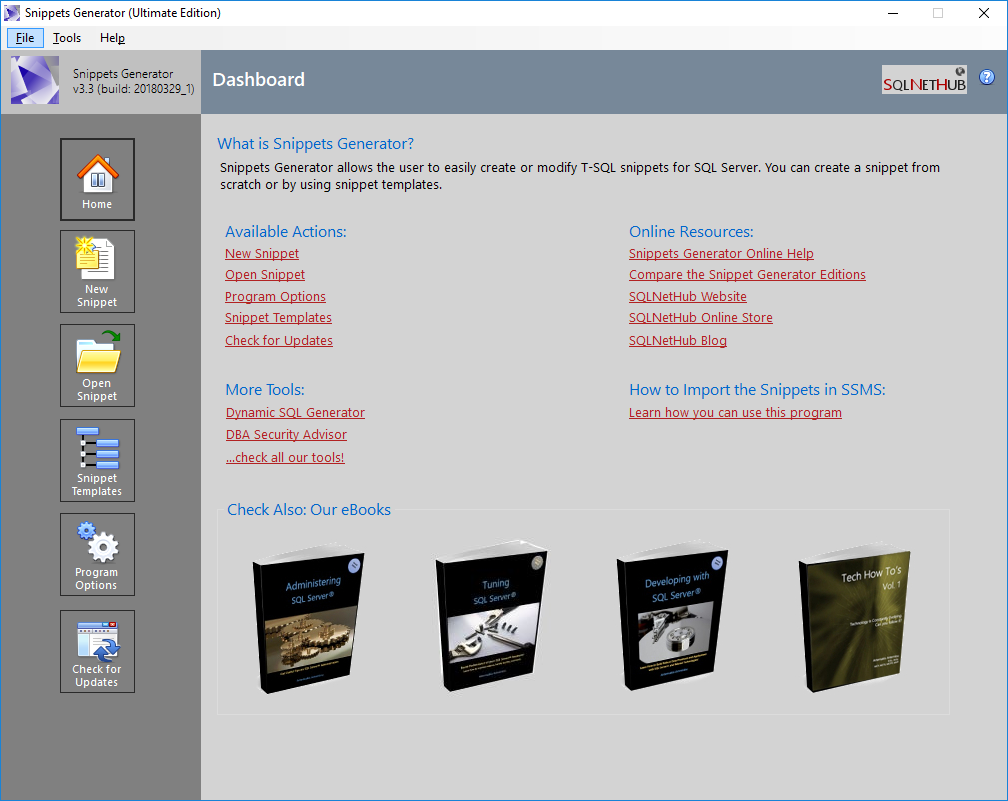 So, what's new in this new release?
What's new:
Brand new GUI

Program Options feature

Bug fixes
The System Requirements remain the same:
Supported SQL Server versions: 2012 or later.
Try Snippets Generator free for 14 days!
For more info, please visit the product's page.
Featured Online Courses:
Subscribe to our newsletter and stay up to date!

Subscribe to our YouTube channel (SQLNetHub TV)

Easily generate snippets with Snippets Generator!

Secure your databases using DBA Security Advisor!

Generate dynamic T-SQL scripts with Dynamic SQL Generator!

Check our latest software releases!

Check our eBooks!
Rate this article:





(2 votes, average: 5.00 out of 5)


Loading...
Reference: SQLNetHub (https://www.sqlnethub.com)
© SQLNetHub
Artemakis Artemiou is a Senior SQL Server Architect, Author, a 9 Times Microsoft Data Platform MVP (2009-2018) and a Udemy Instructor. He has over 15 years of experience in the IT industry in various roles. Artemakis is the founder of SQLNetHub and TechHowTos.com. Artemakis is the creator of the well-known software tools Snippets Generator and DBA Security Advisor. Also, he is the author of many eBooks on SQL Server. Artemakis currently serves as the President of the Cyprus .NET User Group (CDNUG) and the International .NET Association Country Leader for Cyprus (INETA). Moreover, Artemakis teaches on Udemy, you can check his courses here.