My first eBook on SQL Server has been released. The title of the book is "Tuning SQL Server" and it is part of "The SQL Server and .NET Blog eBook Series!".
How is the eBook Organized?
This book is organized as follows. Chapter 1 discusses the usage of indexes and the derived benefits of using them along with techniques to maintain them healthy in order to ensure performance. Chapter 2 discusses ways of managing log files as well as how to ensure that their growth will not create issues during the execution of heavy set-based operations. Chapter 3 discusses how you can monitor locking and tracking blocking cases in SQL Server as well as other locking-related topics. Chapter 4 discusses topics having to do with maintaining the good health and performance of the tempdb database as well as retrieving information from tempdb' s data structures.
Learn more about my eBook: "Tuning SQL Server"
Update 2018: This the second edition of the eBook.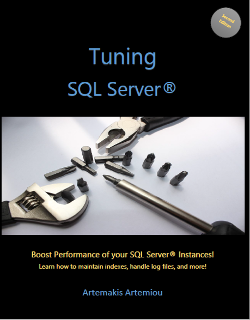 This eBook can help you learn more about SQL Server performance tuning. It suggests several techniques that can be used for ensuring performant and tuned SQL Server instances and assumes intermediate-level experience with knowledge of basic database principles (i.e. indexing, locking, etc.).
eBook Format: PDF 
Author: Artemakis Artemiou, B.Sc., M.Sc., MCP, MCTS, MCITP, Former Microsoft Data Platform MVP (2009-2018)

See Inside this Book:
Table of Contents
Sample Chapter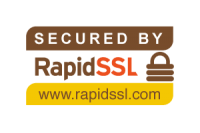 ---
Rate this article:





(No Ratings Yet)


Loading...
Reference: SQLNetHub.com (https://www.sqlnethub.com)
© SQLNetHub
Artemakis Artemiou is a Senior SQL Server Architect, Author, a 9 Times Microsoft Data Platform MVP (2009-2018) and a Udemy Instructor. He has over 15 years of experience in the IT industry in various roles. Artemakis is the founder of SQLNetHub and TechHowTos.com. Artemakis is the creator of the well-known software tools Snippets Generator and DBA Security Advisor. Also, he is the author of many eBooks on SQL Server. Artemakis currently serves as the President of the Cyprus .NET User Group (CDNUG) and the International .NET Association Country Leader for Cyprus (INETA). Moreover, Artemakis teaches on Udemy, you can check his courses here.