Yesterday, we proudly announced the release of our brand new software tool "My Remote Connections Manager". In this short post, we are introducing My Remote Connections Manager by describing its main features and explaining how it can help you in your daily IT tasks.
What is My Remote Connections Manager?
My Remote Connections Manager, is a lightweight software tool that can help you efficiently manage your Windows remote desktop connections. You can create and categorize remote connections, see useful statistics and more.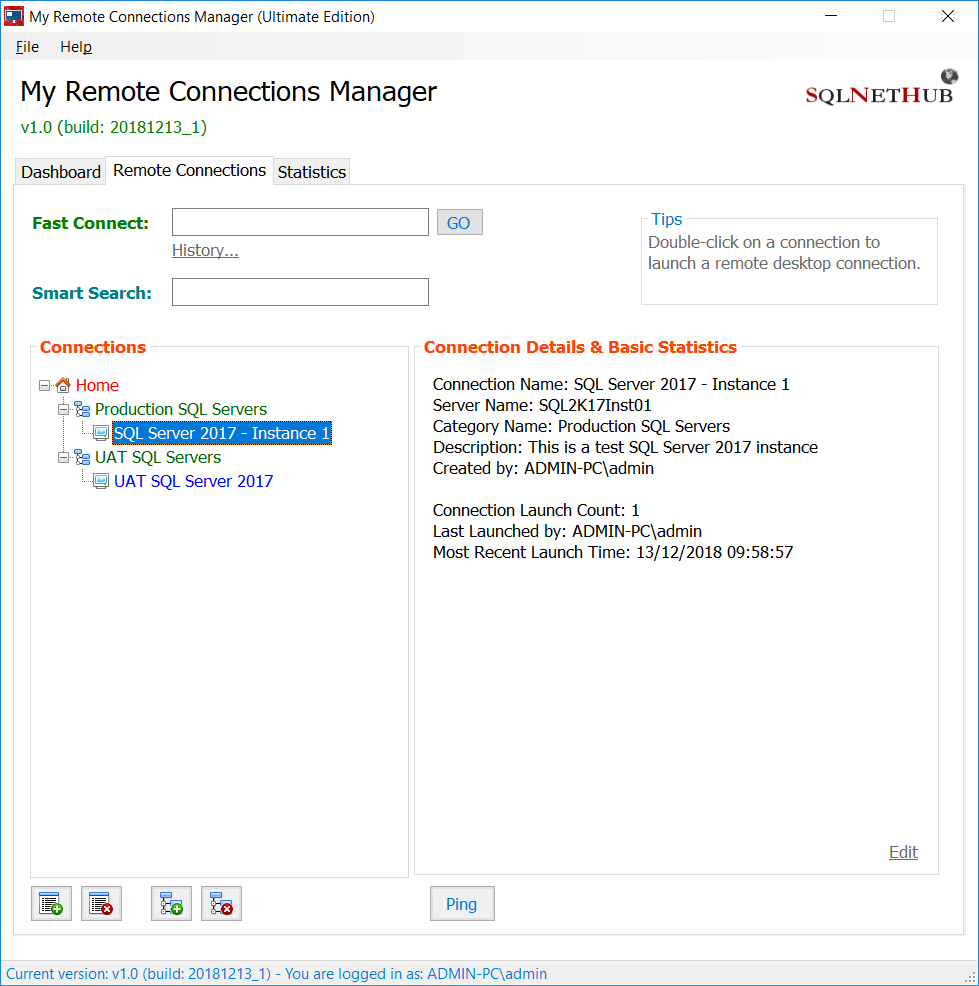 Main Features of My Remote Connections Manager
Below, we list the main features of the tool:
Create and Edit Remote Desktop Connections

Easily create and remote desktop connections, along with specifying useful information for each connection.

Remote Connection Categories

Organize your remote desktop connections in custom categories.

Fast Connect

No time to create a remote desktop connection? No problem! You can just connect to the remote Windows server/machine by just typing its network name or IP.
Fast Connect history.

Statistics

Get useful statistics for the current month's remote desktop connections and fast connect actions.

Encryption

The connection-related information are stored with encryption.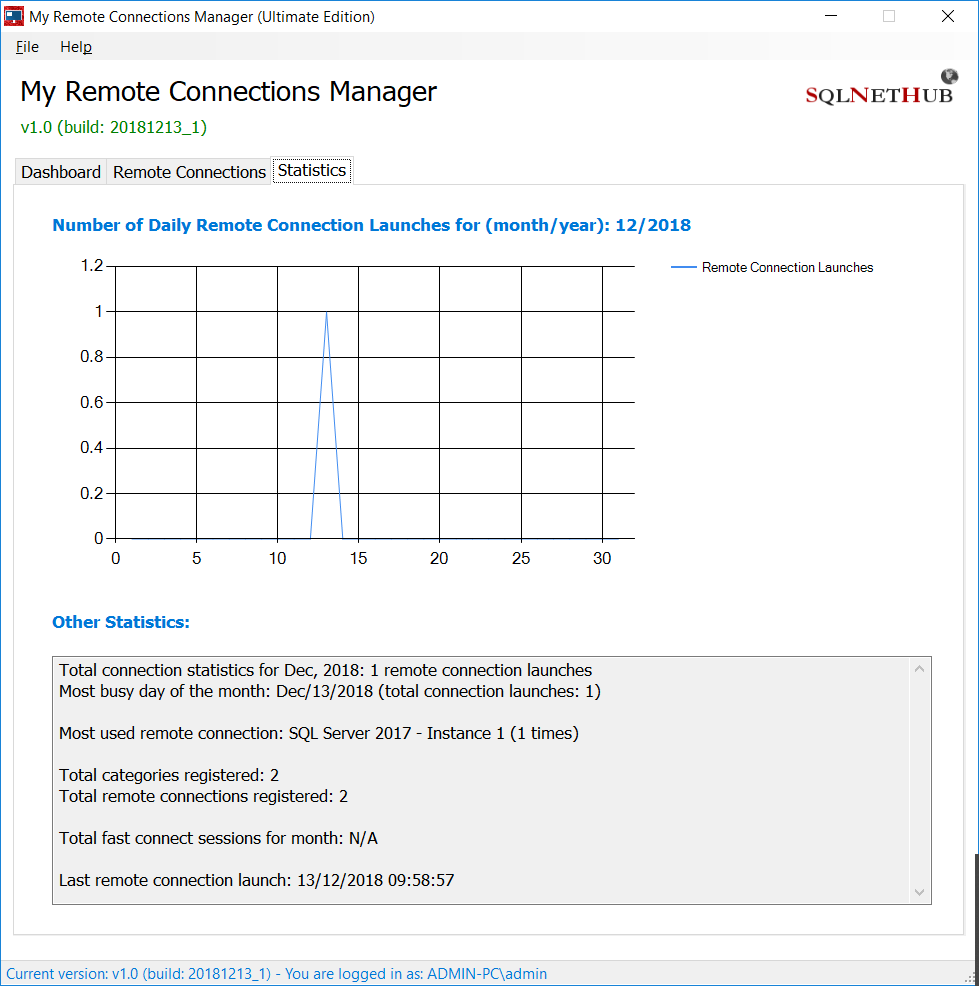 Get the Free 14-Day Trial!
Get the free 14-day free trial version of My Remote Connections Manager. It is fully functional!
Try My Remote Connections Manager free for 14 days!
Check also:
Subscribe to our newsletter and stay up to date!

Check out our latest software releases!

Check out our eBooks!
Rate this article:





(1 votes, average: 5.00 out of 5)


Loading...
Reference: SQLNetHub.com (https://www.sqlnethub.com)
© 2018 SQLNetHub