I have been writing software since I was 10. I enjoy the challenge of solving different problems with the use of simple, yet powerful software tools.
My latest initiative in the last few years was SQLArtBits, and before that, Artemiou Data Tools. Via Artemiou Data Tools and SQLArtBits, I have released useful SQL Server tools. With thousands of downloads, I'm sure that I have helped – and still helping – a lot of people to be more productive with the use of my softare tools, the majority of of which is free.
With the transformation of SQLNetHub, from a SQL Server blog into a powerful portal of high-quality SQL Server and .NET articles, eBooks, online services, webcasts and more, from today onward, I will be releasing all my software tools under this brand. To this end, I have been working during the last few months, in order to release brand new versions of all my software tools under the SQLNetHub brand. Today, I'm proud to announce that you can find these new versions of all my software tools on the all new "Software" section on SQLNetHub.
Explore! Experience! Check out SQLNetHub's Software section today!
-Artemakis Artemiou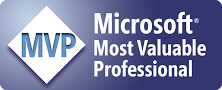 Featured Online Courses:
Subscribe to our newsletter and stay up to date!

Subscribe to our YouTube channel (SQLNetHub TV)

Easily generate snippets with Snippets Generator!

Secure your databases using DBA Security Advisor!

Generate dynamic T-SQL scripts with Dynamic SQL Generator!

Check our latest software releases!

Check our eBooks!
Rate this article:





(No Ratings Yet)


Loading...
Reference: SQLNetHub.com (https://www.sqlnethub.com)
© SQLNetHub
Artemakis Artemiou is a Senior SQL Server Architect, Author, a 9 Times Microsoft Data Platform MVP (2009-2018) and a Udemy Instructor. He has over 15 years of experience in the IT industry in various roles. Artemakis is the founder of SQLNetHub and TechHowTos.com. Artemakis is the creator of the well-known software tools Snippets Generator and DBA Security Advisor. Also, he is the author of many eBooks on SQL Server. Artemakis currently serves as the President of the Cyprus .NET User Group (CDNUG) and the International .NET Association Country Leader for Cyprus (INETA). Moreover, Artemakis teaches on Udemy, you can check his courses here.