Just got the magic email from Microsoft saying:
Dear Artemakis Artemiou,

Congratulations! We are pleased to present you with the 2016 Microsoft® MVP Award! This award is given to exceptional technical community leaders who actively share their high quality, real world expertise with others. We appreciate your outstanding contributions in Data Platform technical communities during the past year.

…

The Microsoft MVP Award provides us the unique opportunity to celebrate and honor your significant contributions and say "Thank you for your technical leadership."
——————————————-
This is my 8th year as a Microsoft Data Platform MVP and I feel very honored receiving this prestigious award for another year.
Interacting with the Data Platform technical communities all over the world is something magic. The endless technical discussions, the quest for knowledge and solutions to complex problems, the excitement for new technologies, events, books, blogs, social networks, …, everything, it is something special.
I have been working with SQL Server for over than 15 year now and hey, I'm just loving it! Working with and constantly researching the most powerful Data Platform in the world for so many years can only offer you deep knowledge about a large set of technologies, that all together converge and form this amazing Data Platform known to all of us as SQL Server and Azure SQL Database.
A huge thank you to all of you, my fellow SQL Server community members for having these great technical discussions through all online and offline channels. It is these discussions that make us better in what we do.
I would also like to thank Microsoft for supporting the technical communities all over the globe so actively and continuously. Also, a special thank you to the local Microsoft Office at Cyprus for supporting our community activities at the Cyprus .NET User Group.
I would also like to thank the SQL Server and other involved teams at Microsoft for implementing this amazing Data Platform vision and for having all those great discussions with us.
Furthermore, I would like to thank the CEE MVP Community Team for all its valuable support throughout each MVP Award year.
On top of everything, a huge thank you to my beautiful wife and daughter for their true support, love and understanding for all those endless hours I spent away from them working on all those "community stuff" 🙂 Without your support, you know it would just not feel right. I love you and thank you from the depths of my heart loves! Once again, this award is dedicated to you!
The journey continues. So many technologies, all part of this amazing Data Platform: In-Memory OLTP, SQL Server on Linux, Advanced Analytics with SQL Server R Services, and the list goes on.
Once again, my commitment to all of you is that I will continue sharing with you my knowledge on SQL Server and related technologies via my blog, online and offline events, my books, social networks, my technical papers on different journals, and any other available channel!
---
Strengthen your SQL Server Administration Skills – Enroll to our Online Course!
Check our online course on Udemy titled "Essential SQL Server Administration Tips"
(special limited-time discount included in link).
Via the course, you will learn essential hands-on SQL Server Administration tips on SQL Server maintenance, security, performance, integration, error handling and more. Many live demonstrations and downloadable resources included!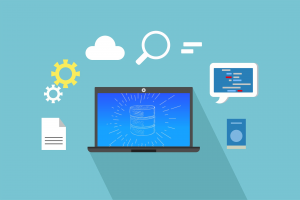 ---
Featured Online Courses:
Subscribe to our newsletter and stay up to date!

Check our online courses!

Check out our eBooks!
Rate this article:





(1 votes, average: 5.00 out of 5)


Loading...
Reference: SQLNetHub.com (https://www.sqlnethub.com)
© SQLNetHub
Artemakis Artemiou is a Senior Database and Software Architect, Certified Database, Cloud and AI professional, Author, a 9 Times Microsoft Data Platform MVP (2009-2018). He has over 20 years of experience in the IT industry in various roles. Artemakis is the founder of SQLNetHub. Artemakis is the creator of the well-known software tools Snippets Generator and DBA Security Advisor. Also, he is the author of many eBooks on SQL Server. Moreover, Artemakis teaches on Udemy, you can check his courses here.