I have started SQLNetHub initially with the name "The SQL Server and .NET Blog" back in 2008 with a passion for SQL Server and the technical community.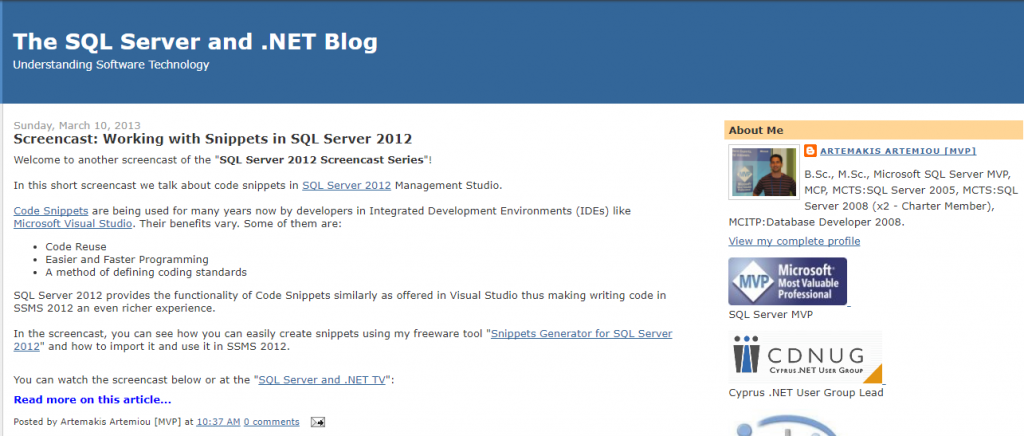 Today, 9 years later, after hundreds of articles, many webcasts, public speaking, and more, and with even more passion for SQL Server, Azure and related technologies, SQLNetHub is evolving into something much bigger than just a blog. SQLNetHub is evolving into a SQL Server Community.
So subscribe to the SQLNethub  newsletter and let's build together an exciting SQL Server Community! 
Let's further explore together these amazing and powerful technologies called "Microsoft SQL Server" and "Microsoft Azure".
Let's make together a deep dive into technical knowledge and the SQL Server world!
Cheers,
Artemakis Artemiou
Senior SQL Server & Software Architect
9 Times Microsoft Data Platform MVP