Today I have officially received the role of the INETA Country Leader for Cyprus.
It was an honour for me to receive this role as it will allow me to further promote the .NET community activity in Cyprus.
The main responsibility of this role is to supervise INETA User Groups in Cyprus and to promote technical communities registered to INETA.
At this point I would like to share my thoughts on what a technical community really means.
Well, technical communities are usually groups of professionals (in this case Microsoft .NET developers) who share knowledge in a non-profit environment.
Within the scope of a technical community, discussions can be made having to do with various technical issues/topics. Also conferences and relevant events can be organized for presenting interesting technical topics.
In Cyprus I am also the leader of CDNUG. CDNUG is committed to the .NET and SQL Server community and to facilitating its growth and development. Within this context we organize regular community events presenting and discussing various interesting .NET and SQL Server development topics.
---
Upgrade your Tech Skills – Learn all about Azure SQL Database
Enroll to our online course on Udemy titled "Introduction to Azure SQL Database for Beginners" and get lifetime access to high-quality lessons and hands-on guides about all aspects of Azure SQL Database.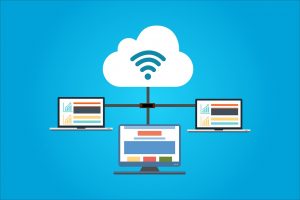 Enroll from $12.99
Featured Online Courses:
Read Also:
Subscribe to our newsletter and stay up to date!

Subscribe to our YouTube channel (SQLNetHubTV)!

Like our Facebook Page!

Check our SQL Server Administration articles.

Check out our latest software releases!

Check our eBooks!
Rate this article:





(No Ratings Yet)


Loading...
Reference: SQLNetHub.com (https://www.sqlnethub.com)
© SQLNetHub
Artemakis Artemiou is a Senior Database and Software Architect, Certified Database, Cloud and AI professional, Author, a 9 Times Microsoft Data Platform MVP (2009-2018). He has over 20 years of experience in the IT industry in various roles. Artemakis is the founder of SQLNetHub. Artemakis is the creator of the well-known software tools Snippets Generator and DBA Security Advisor. Also, he is the author of many eBooks on SQL Server. Moreover, Artemakis teaches on Udemy, you can check his courses here.