Another great CDNUG event took place last Tuesday, October 27, 2009 at Microsoft-Cyprus.
This event was "celebratory" as it was the first offline event after summer holidays.
Of course summer was not an idle time. It was rather a great period of online events, and more specifically Live Webcasts!
Among other, in July 29, I delivered a talk on the new Programmability features in SQL Server 2008 and more specifically about the T-SQL Enhancements.
Additionally I had the pleasure to participate to the 24 Hours of PASS, and MY-TG SQL Server Community Series as a speaker, delivering Live Webcasts on ADO .NET Data Services (Review) and Sync Framework respectively (Review) and thus representing Cyprus .NET User Group (CDNUG)!
Due to the nature of this event, we had two great sessions delivered by two great speakers! In the first session, Karl Davies-Barrett, Developer Platform Evangelist at Microsoft Malta & Cyprus and great friend of CDNUG, talked about Microsoft Visual Studio 2010 Beta 2 and demonstrated many of its great new features. In the second session, Luka Debeljak, CEE DPE Regional Technical Lead at Microsoft Corporation, introduced to us the Microsoft Windows Azure Platform from a developer's perspective.
Microsoft Visual Studio 2010 provides the .NET developer with a huge variety of new enhancements in areas such as: Application Lifecycle Management, Developer Experience, Cloud Development, Web Development and last but not least, Parallel Programming.
In his session, Karl talked about all these features and with the use of some really interesting demos, showed us how the developer can take advantage of these features and thus, have a fantastic development experience!
Right after Karl's session, we moved on with the introduction to the Windows Azure Platform by Luka!
Windows Azure is a new, cloud services Microsoft Operating System that serves as the development, service hosting and service management environment for the Windows Azure platform. The Windows Azure platform offers an intuitive, reliable and powerful platform for the creation of web applications and services. The Windows Azure platform is comprised of Windows Azure: an operating system as a service; SQL Azure: a fully relational database in the cloud; and .NET Services: consumable web-based services that provide both secure connectivity and federated access control for applications.
Luka talked about the Microsoft Windows Azure Platform and also provided information regarding all the services currently offered for hosting/management on the platform. To this end, we were presented many live demos of SQL Azure and .NET Services. Luka also demonstrated how we can develop .NET applications for hosting on the Windows Azure Platform using the Windows Azure tools for Visual Studio. The development environment for the demos was Microsoft Visual 2010 something which proved that it was a really great idea hosting these two sessions within a single event!
A BIG thank you to Karl Davies-Barrett and Luka Debeljak for delivering these two really interesting sessions to our User Group. Thanks for supporting CDNUG!
For event pics and other information please visit CDNUG website!
---
Learn Useful SQL Server Development Tips – Enroll to the Course!
Check our online course titled "Essential SQL Server Development Tips for SQL Developers" (special limited-time discount included in link).
Sharpen your SQL Server database programming skills via a large set of tips on T-SQL and database development techniques. The course, among other, features over than 30 live demonstrations!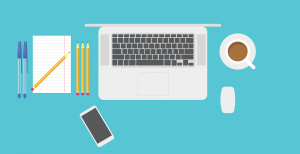 Upgrade your Tech Skills – Learn all about Azure SQL Database
Enroll to our online course on Udemy titled "Introduction to Azure SQL Database for Beginners" and get lifetime access to high-quality lessons and hands-on guides about all aspects of Azure SQL Database.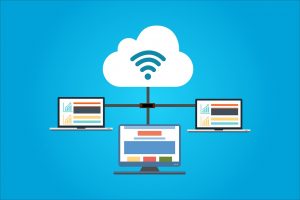 Enroll Now with Discount!
Featured Online Courses:
Read Also:
Subscribe to our newsletter and stay up to date!

Subscribe to our YouTube channel (SQLNetHubTV)!

Like our Facebook Page!

Check our SQL Server Administration articles.

Check out our latest software releases!

Check our eBooks!
Rate this article:





(No Ratings Yet)


Loading...
Reference: SQLNetHub.com (https://www.sqlnethub.com)
© SQLNetHub
Artemakis Artemiou is a Senior SQL Server Architect, Author, a 9 Times Microsoft Data Platform MVP (2009-2018). He has over 15 years of experience in the IT industry in various roles. Artemakis is the founder of SQLNetHub and TechHowTos.com. Artemakis is the creator of the well-known software tools Snippets Generator and DBA Security Advisor. Also, he is the author of many eBooks on SQL Server. Artemakis currently serves as the President of the Cyprus .NET User Group (CDNUG) and the International .NET Association Country Leader for Cyprus (INETA). Moreover, Artemakis teaches on Udemy, you can check his courses here.