Connect your .NET C# apps to SQL Server databases and efficiently
access data via Entity Framework and its workflows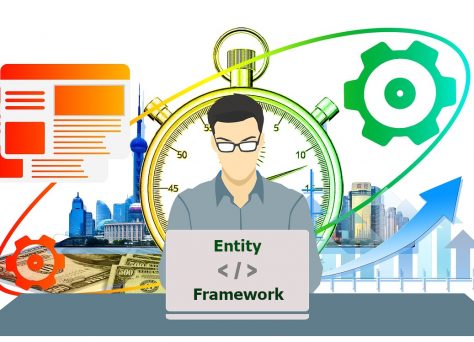 Entity Framework is an Object-Relational Mapper (ORM) development tool, that enables the Software Developer to write less data code faster, and focus more on the software logic instead of the underlying database.
In our course ""Entity Framework: Getting Started (Ultimate Beginners Guide)", you will learn all about Entity Framework, what it is, how it works, what are its available workflows and their pros and cons. Then, we will jump into a large set of live demonstrations/guides, that show you step-by-step, how you can efficiently build data applications using Visual Studio with C# and the different workflows of Entity Framework such as: Code First, Model First and Database First.
Watch a Video Preview of the Course
What Does the Course Offer:
Highly impressed and fully satisfied. The author explains clearly and in detail the concept of "Entity Framework", allowing novice users to comprehend it. The discussion on the fundamental concepts such as classes and inheritance of OOP was extremely useful. The extensive reference to programming has been extensively beneficial helping the user to correlate theory with practice. WELL DONE.
Very informative and to the point. Also, well structured!
Great learning experience, addressing the areas I expected to cover.
Special Time-Limited Discount
Take advantage of our special promotional discount. 
Enroll to the course using the coupon code "SQLNETHUB1" and get a massive discount! 
* Time-limited offer