Operating System Error 170(Requested Resource is in use)
It might happen at some point, to get the above error message on your SQL Server environment.
The above error means that some other process put a lock on a database file (or other files as well, i.e. log files) and SQL Server cannot access it in order to write in it.
So, what you can do? You have a situation where SQL Server reports as critical error that it cannot write on one or more of its hosted databases.
You hope that you can resolve this issue fast and without any downtime.
Here's what you can try:
– Check via Windows Resource Monitor – overview – disk activity to see if any database/log files are used by any other activity than SQL Server
– Use Sysinternals "Handle" tool to see if there are any other handles on the file rather than SQL Server itself
– Check if antivirus is using the specific file thus keeping it locked
Example of using Handle.exe: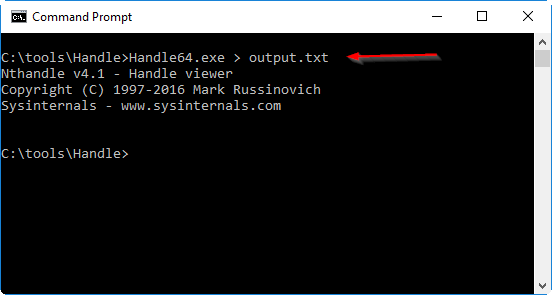 Reference: SQLNetHub.com (https://www.sqlnethub.com)
Rate this article:  (2 votes, average: 5.00 out of 5)
Loading...

Join SQLNetHub! It's free and it has cool benefits!
© 2017 SQLNetHub.com